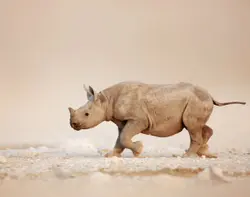 The Rhino Bill of Rights
Add your name to the Rhino Bill of Rights. Timeless Africa Safaris donates R5 per signature to the cause of saving and protecting endangered rhinos in Africa.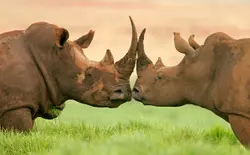 Stop Rhino Poaching
Safeguarding Rhinos under threat of extinction from poaching is a cause so close to our hearts that we make generous donations on behalf of all of our guests to StopRhinoPoaching.com and gift a fundraising bracelet to everyone who travels with us. Established in 2010 in response to the escalating rhino crisis in South Africa, StopRhinoPoaching.com is actively involved in the fight against rhino poaching and has a national footprint for strategic funding of security initiatives and ranger support on the frontlines.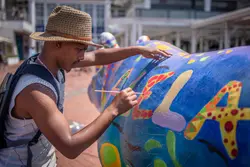 The rhinos are coming
Timeless Africa Safaris is a proud sponsor of The Rhinos Are Coming; an open-air exhibition of colourfully painted rhinos which will help to raise funds for rhino conservation. Our rhino was painted by some of the talented children from the Lalela Project and is currently on display at the V&A Waterfront in Cape Town. In addition to our ongoing support of StopRhinoPoaching.com, our partnership with this exciting project will contribute meaningful funds and raise awareness for the importance of protecting our rhinos for future generations.
If you would like to get more involved, you can also take part in a thrilling rhino darting and tagging expedition with a veterinary and research team.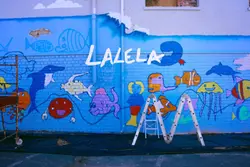 Lalela Project
Providing educational arts for at-risk youth to spark creative thinking and awaken the entrepreneurial spirit is the mission of the Lalela Project; a Cape Town-based initiative with which Timeless Africa has worked for many years. Lalela's arts curriculum not only helps to care for children in the hours after school, when they are most vulnerable to violence and abuse, but develops their imagination and teaches them how to map and manifest their dreams and goals. It is a program which create permanent change with positive outlooks, community role models and the mindset for the students to design a more certain future for themselves and their communities.
Coats for Cape town
Giving a helping hand to those in need is the driving force behind Coats for Cape Town, which was established by Timeless Africa CEO, Marco van Embden, in an effort to make a tangible difference to the health and comfort of the local homeless community. In a study released in 2020, it was estimated that approximately 14 000 men, women and children live on the streets of Cape Town. There they are faced with what little shelter they can find when the stormy Cape winters bring icy winds, driving rain and plummeting temperatures. Every year Marco and his team source coats from kind donors and suppliers as far afield as Europe and distribute them with the help of non-profit partners like Straatwerk.